Brush Zone Homeowners Insurance
Get homeowners insurance for your home located in a California brush zone.
Brush zone homeowners insurance in Southern California.
Year after year, homeowners are being non-renewed for being in a brush zone area. Since 1986, LPK Insurance has been insuring homeowners located in high-risk brush zones. With our industry knowledge and access to several specialty insurance companies, we can help get you the coverage you need. Our agency also specializes in escrow closings with properties in high brush regions and works directly with your lender and escrow officer to make sure your escrow closes on time.
How do insurance carriers define brush?
Brush is any live or dead bushes, shrubs, thickets, trees, or other "unmanaged" vegetation near your home or property. This brush can potentially light on fire, burn, and/or fuel a wildfire. Vegetation or trees growing in thick bundles (especially low to the ground) are more of a threat as a fire source. Homes within close proximity to native flammable vegetation are of great concern to insurance carriers. Piles of dead yard debris, tree branches, dried grass, and more are also considered uncleared brush. If you have a yard with manicured vegetation (i.e. groomed plants/trees), this is not typically a concern unless the greenery is touching the home, roof, or hanging within three feet over the roof.
Other factors determining if your home is in a designated brush zone.
There are several other factors that can determine if your home is in a brush zone, including:
Topography. This is your surrounding terrain and landscape. Poor road accessibility also plays a factor in your property's insurability.
Wind patterns. Your home may be in an area where the wind patterns blow flames toward your property.
Distance to the nearest fire station. You may be near a fire station; however, it doesn't count if it's a volunteer fire station. You must have your assigned responding fire station within a certain distance of your property.
Distance to a fire hydrant or water source. It is preferred you are within 1,000 feet of a fire hydrant or a large water supply system.
Roof type. Certain roofs are more fire resistant than others.
PPC (Public Protection Classification). This is a rating from 1 – 10 (10 = very high fire risk).
FireLine score. This is an eligibility tool used by some insurance companies. It uses advanced remote sensing and digital mapping technology to determine the impact of three factors that deem a home a high wildfire risk: surrounding fuel or brush, the slope of your home, and the ability to access your property at the time of a fire.
SHIA (Special Hazard Interface Area). These are homes in an area that are exposed to wind-borne embers.
California Fair Plan policy and DIC difference in conditions insurance.
When mainstream insurance providers aren't available, California Fair Plan (CFP) is a home insurance option that satisfies lender requirements. CFP policies cover damage from fire, wildfire, smoke, wind, hail, riot, vandalism, explosion, vehicle, and aircraft. Replacement cost coverage can be added for most homes. California Fair Plan also offers policies if a property is your primary residence, second home, a rental, a vacation rental, or vacant. If you are building a home in a high fire-risk area, CFP has course of construction policies too.
More on a California Fair Plan policy and DIC insurance.
In addition to purchasing a CFP policy, a majority of property owners purchase a supplemental DIC (difference in conditions) policy. DIC policies are sometimes called "wrap-around" policies. A DIC policy fills gaps and provides coverage for many perils not covered by the CFP including:
Water damage such as a pipe bursting or an accidental overflow from an appliance.
Theft and burglary, including items stolen away from your home like from your car.
Liability coverage if someone gets hurt on your property and/or if your pet hurts another person/animal.
Liability covers you on and away from your home.
Medical payments to others.
Falling objects like a tree falling on your roof.
Weight of ice, snow, and sleet damaging your home.
Freezing of pipes.
Together, as a two policy package, the California Fair Plan and DIC policies provide fairly comprehensive coverage for a home.
If you're interested in brush zone homeowners insurance for Southern California, get in touch with us today to discuss your options.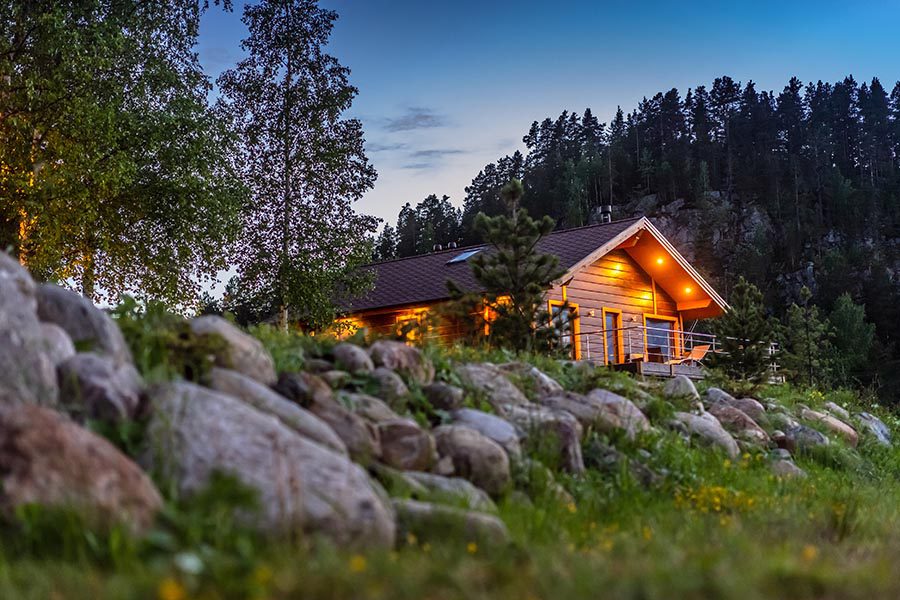 Get Started Today
As an independent agency, we are here to help you find the right Brush Zone Homeowners Insurance coverage.
Get a Quote
  Brush Zone Homeowners Insurance Quote Request
As an independent agency, we are here to help you find the right coverage.
Get a Quote
It only takes a minute to get started.
Fill out the form, we'll be in touch.

Review options with an agent.

Get the coverage you need.
Would you rather discuss this in person? Get in touch with an agent today!