Used Car Dealer and Valet Insurance
A competitive insurance package tailored to your operations.
Used car dealer and valet insurance tailored to your business.
Whether you operate a small used car business or a valet service with multiple locations, we have access to several competitive insurance companies tailored to your operations. Used car dealers and valet parking services are such a desirable and attractive service to patrons and customers, it can be very lucrative for a business to offer it. Don't miss out on this opportunity to achieve more success by thinking valet parking or selling used automobiles is not worth the risk.
Understanding Used Car Dealer Insurance
We can provide you with a competitive insurance package that can include:
Garage Liability: Provides protection for liability resulting from the maintenance and the ownership of the garage.
Dealers Open Lot: Provides physical damage coverage on vehicles that are owned by your business. Physical damage includes collision and comprehensive coverage, such as fire, lightning, explosion, theft, windstorm, hail, flood, vandalism, and malicious mischief.
Garage Keepers Liability: If your operation does repair/bodywork on vehicles that are not owned by the dealership, you need this coverage to protect against damage to your customers' vehicles in your possession.
Auto Liability: Provides protection in the event of a lawsuit because of an auto accident.
False Pretense: Covers losses of vehicles in the event you're scammed or cheated. For example, if someone comes to test drive a car (with your approval) and he or she takes the vehicle pretending to be someone they are not, you would be covered for the loss with this coverage. (However, please be aware this is not bad credit insurance.)
Bonds: Used car dealer bonds to help you comply with state laws pertaining to the running of an used car business.
E&O Coverages: Certain errors and omission coverages related to the operations of used car dealers may include: truth in lending/leasing liability, federal odometer and prior damage disclosure liability, and title errors and omissions.
Understanding Valet Parking Insurance Coverage
Here is a glimpse at the essential kinds of valet parking insurance coverage you may need:
Garagekeepers: When a vehicle is vandalized, stolen, accidentally damaged, or involved in a collision while it is in your care, this form of insurance covers the expenses that arise.
Commercial Property: Both outdoor properties, such as parking lots, and commercial buildings can be protected with this form of insurance. It covers the repair and replacement costs associated with perils such as theft, vandalism, and natural disasters. With added business interruption insurance, a sub-category of commercial property insurance, you can further recover a portion of the revenue you lose after a catastrophic event.
Commercial General Liability: To protect yourself from third-party personal injury and property damage claims pertaining to incidents that happened on your premises or occurred as a result of your company's activities, it is essential to carry general liability insurance. This form of valet parking insurance coverage in California covers a significant portion of your legal costs if you were to be sued.
Workers' Compensation: This type of coverage will cover the expenses that arise when an employee is injured on the job, including medical bills and lost wages. Carrying workers' compensation means your valets are covered if they are in an accident while parking a car, but it also protects your administrative staff.
Garagekeepers' liability exposures are high because the valet service accepts the guest's vehicle and must return it in undamaged condition. Any existing damage should be noted on the ticket given to the guest. Joyriding by attendants should be prohibited. Lack of control over keys could result in a guest's vehicle being stolen.
Business auto exposures are primarily of a non-owned nature but are high because valets drive unfamiliar vehicles in congested areas. All drivers must have a valid driver's license and acceptable MVR. Random testing for alcohol and drug use should be required. Some valet services provide shuttle services using owned vehicles. Vehicles must be regularly maintained and records kept at a central location. If vehicles are taken home, there should be written procedures regarding personal use by employees and their family members.
Premises liability exposures are limited due to a lack of public access to the valet's office location. Since valet parking is done at clients' locations, the clients would be primarily responsible for any injuries to guests on their premises. Personal injury liability exposures include allegations of assault, discrimination, and invasion of privacy.
Workers' compensation exposures are high. Valets park guests' vehicles in congested areas and can be injured while driving or by other vehicles. Seatbelts should be required when a vehicle is in motion. The number of valets, their ages, experience, field supervision, and training are important. Valets should be trained to handle angry or intoxicated guests. Accumulation of cash may be a target for robbers, resulting in injury to valets.
Property exposures are from office operations and are limited to electrical wiring, heating, and air conditioning systems. Inland marine exposures include accounts receivable from the service's clients and valuable papers and records for client contracts and any required permits or licenses. There may be computers or a special floater for property kept at valet stations, such as signs, traffic cones, and umbrellas.
Crime exposures are from employee dishonesty and theft of money and securities due to the accumulation of cash collected by attendants when parking services are provided for a fee. Employees may steal guests' vehicles or property stored inside those vehicles. Hazards increase without proper background checks and reconciling tickets with cash collected from customers.
If you own a used car dealership or valet parking service in California, please call or email us. With over 20 years of experience insuring used car dealerships and valet parking operations in California, LPK Insurance Services Inc. makes sure your operations are covered. With access to several insurance companies tailored to the used car and valet parking industry, we will make sure you are getting the right pricing every year.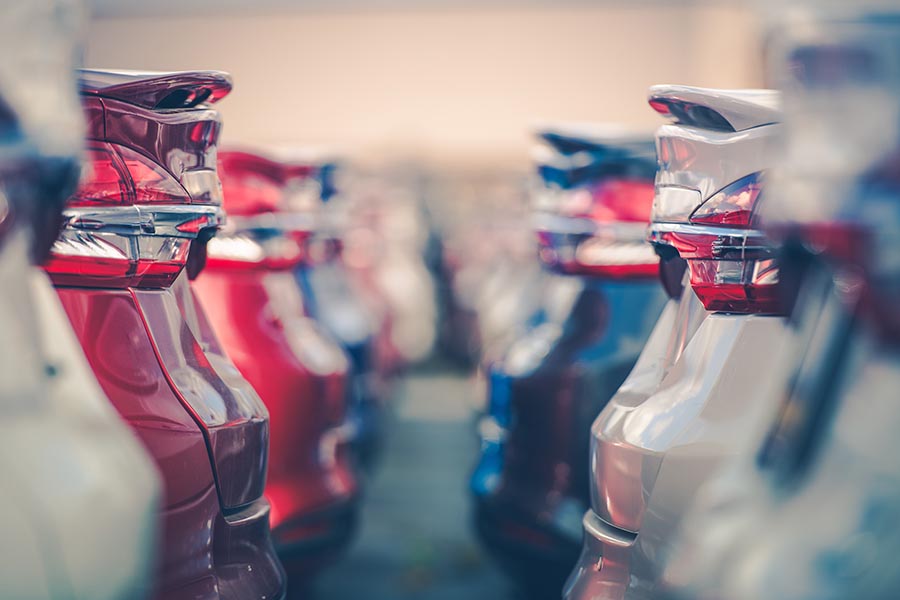 Get Started Today
As an independent agency, we are here to help you find the right Used Car Dealer and Valet Insurance coverage.
Get a Quote
  Used Car Dealer and Valet Insurance Quote Request
As an independent agency, we are here to help you find the right coverage.
Get a Quote
It only takes a minute to get started.
Fill out the form, we'll be in touch.

Review options with an agent.

Get the coverage you need.
Would you rather discuss this in-person? Get in touch with an agent today!